Dates: 29th May to 31th May 2013

Location: L'Avenc (Tavertet, Barcelona)

Language: English

Objectives
The main workshops' objective is to share information and builds practical know-how to apply land stewardship agreements and improve their management, more specifically:
- To communicate land stewardship as an effective tool for nature and biodiversity conservation;
- To exchange experiences and best practices;
- To increase knowledge on land stewardship
- To facilitate contacts and synergies between entities to define opportunities and cooperation in the framework of the Landlife project and on land stewardship initiatives.
Consulteu el
programa preliminar
sencer a la pàgina web del projecte
LANDLIFE
.
The workshop will provide a platform for site managers, hunters and hunting organisations, policy makers and other key stakeholders such as farmers and landowners, to come together to
share knowledge, experiences and best practice case studies
.
This three-day workshop will include a
full day site visit to Elmley National Nature Reserve
on the Isle of Sheppey.
The workshop will also contribute to the preparation of an Advice Paper, which will gather together key recommendations, practical steps and case studies for the integration of hunting practices in the
management of Natura 2000 sites
and other natural areas, as well as supporting the further development of European Commission policies in this area.
The European Union has already given considerable time and study to the role of hunting in nature conservation through projects such as the Sustainable Hunting Initiative, which was launched in 2001 and is still the basis for several ongoing LIFE projects. The workshop will be an opportunity to promote this and other EU initiatives and publications and these will form a background for discussions at the workshop.
For further information please visit:
http://www.eurosite.org/en-UK/content/wildlife-management
Eurosite has previously organised workshops on monitoring Natura 2000, but the focus was on monitoring at country level. This workshop will focus on monitoring at site level with a particular emphasis on integrating monitoring with conservation management. A specific session on monitoring of habitats, a subject with many knowledge gaps, will be held, as well as a session on new technologies to make monitoring easier.
Workshop goals:
To increased awareness of the new technologies available and the possibilities for increasing the effectiveness of monitoring and Natura 2000 site management;
To showcase best practice examples of species and habitat monitoring projects;
To develop recommendations for the integration of monitoring and management;
To showcase the Ter River management programme as a best practice example.
PROGRAMME
The latest draft programme
can be downloaded from the bottom of the page
. The workshop will consist of 3 sessions: the roles of new technologies in informing site managers, species monitoring projects: examples of good practice, and habitat monitoring projects: examples of good practice. On the third day there will also be a field trip to discuss the challenges for monitoring and management with the managers of a local nature reserve.
DATES AND VENUE
From 19th to 21th of October. Barcelona
REGISTRATION
To register, please complete the online registration form. Before completing your registration please carefully read the Terms and Conditions (available to download from the bottom of the page). This workshop is free to attend. Tea, coffee, lunches and transportation to and from the Field Trip are included. Participants are responsible for their own dinners and accomodation costs.
For more information visit:
www.eurosite.org/es/content/eurosite-natura-2000-monitoring
The continuity of pastoralism in mountain areas of Europe faces manifold uncertainties. This is the case in the Pyrenees, where pastoralism is immersed in a long-term process of reorganization. The face of mountain pastoralism and pastures is changing. This session focuses on the implications of such trends for ecological and social domains. Specifically, the effects on biodiversity and job availability of current trends in pastoral activity in the region will be addressed.
Speaker/s
Michele Nori. Marie-Curie postdoctoral fellow, European University Institute
Feliu Lopez Gelats. Chair of Agroecology and Food Systems. UVic-UCC
Frederic Fillat Estaquè. Researcher of Instituto Pirenaico de Ecología. CSIC. Jaca
Imma Oliveras Menor. Evironmental Change Institute (ECI). School of Geography and the Environment. University of Oxford
Ferran Pauné Doctoral student, Department of Plant Production and Forestry Science, University of Lleida (UdL); collaborator of the Biodiversity, Ecology, Technology and Environmental Management research group of UVic-UCC
Elsa Varela: post-doctoral research fellow. CREDA (Centre for Agro-food Economy and Development). Barcelona
Carme Casas. Biodiversity, Ecology, Technology and Environmental Management research group. UVic-UCC
Aquest workshop es celebrarà en el marc del
6th International Workshop on Higher Education
que tindrà lloc del 13 al 17 de juny a la Universitat de Vic - Universitat Central de Catalunya.
La inscripció és gratuïta i cal fer-la a través del següent enllaç:
?http://mon.uvic.cat/international-workshop/registration/

15 de juny de 11 a 14'30h a la Sala Segimon Serrallonga de la Universitat de Vic - Universitat Central de Catalunya.
Organitza: Grup de Recerca BETA i la càtedra d'Agroecologia.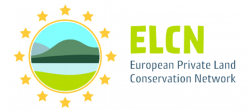 This first workshop of the
LIFE ELCN
project will investigate how private land conservation works under existing EU and national legislation and how new instruments could be legally codified to forster the concept of private land conservation. The workshop will focus on two topics: "conservation easements" and "privately protected areas".
Conservation easements are widely used in North America and other parts of the world, but are are harldy known in the EU. They represent a property law tool that landowners can use to protect their land by defining permissible land uses in perpetuity. Their wider-scale application will require a sound legal basis and proper financial instruments to incentives landowners to use the tool for the protection of their land. Likewise, the protection category 'privately protected area' is codified in only a handful of EU member states (e.g. Portugal and Belgium). Moreover, public funding for the establishment, governance and management of privately protected areas has been largely lacking.
The workshop aims at critically investigating the potential and the risks of these and other legal tools for private land conservation in Europe. By bringing together leading experts and identifying reform needs for conservation, property, tax and charitable law.
The event will take place in Rovaniemi, Finland, 13 - 15 June 2018 and will be hosted by the European Private Land Conservation Network (ELCN) in cooperation with Lapin ELY keskus, NABU, and Eurosite.
More information, including the full programme and registration coming soon
on the event page
.